ALTGAS technology is widely implemented as a GONT gist.
The virtual machine container serves to guarantee ownership, and therefore, requires the implementation of redundant integrity and the ability to verify.
How to trust local verification?
Can you trust verification without including the Beads design in the global integrity mining chain?
Beads are a chain of virtual machines. Instead of bundling through block headers, virtual machines "link" to each other through "Service 0" (the most basic of the entire set of virtual machine services that is solely to confirm integrity).
"Service 0" replaces block headers when building an analogy
"VM Beads - Chain of Blocks".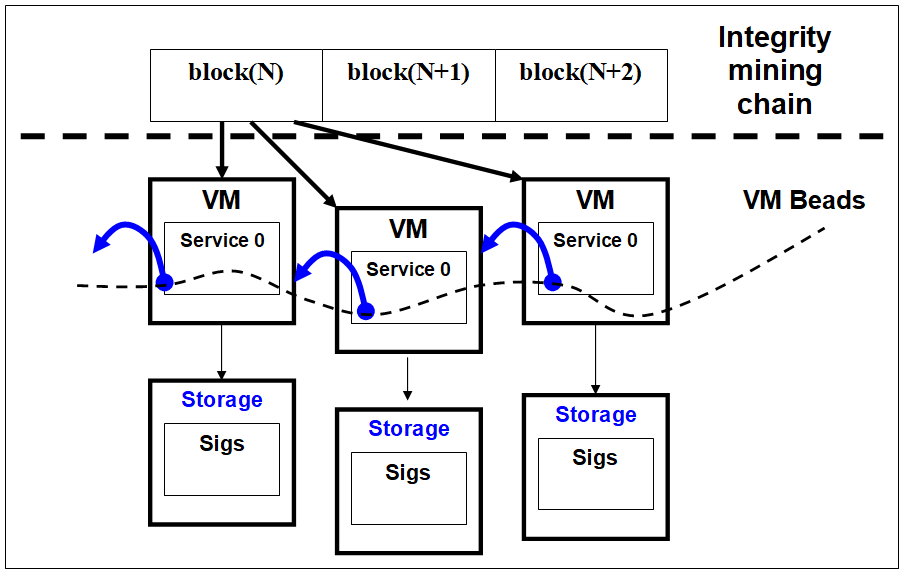 At the first stage, we introduce only a chain of virtual machines. And at the second - we connect mining integrity.