Scheme of the technological idea: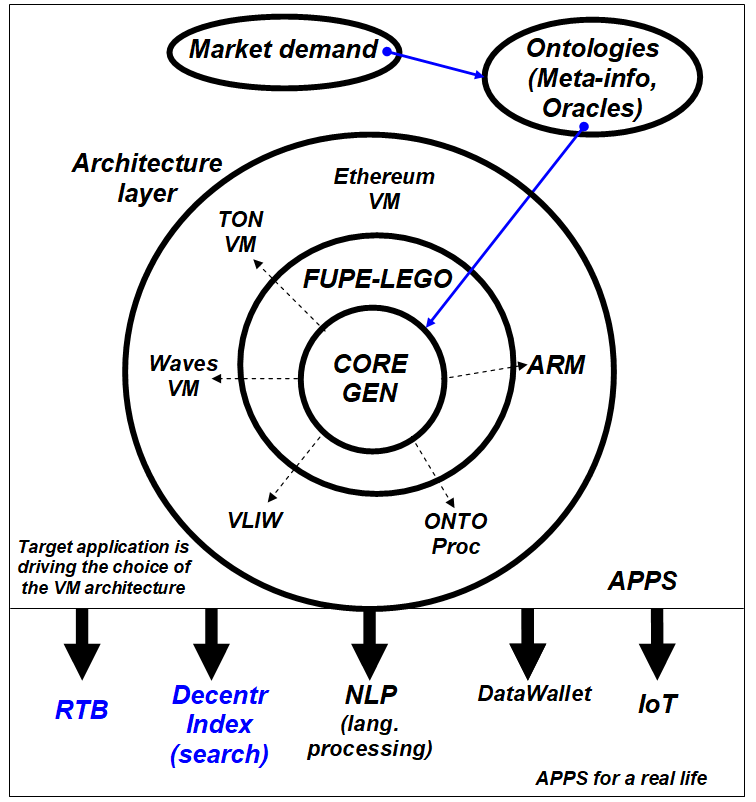 FUPE-LEGO – is a Functional-Unit + Processor-Element constructor (application dependent functional units) in a LEGO style, based on an object model.
CORE GEN – Code generator of the processor's core instructions functionality.
ARCH Layer (VLIW, ARM, EVM, etc) – defined by a market demand (could be any).
Technology targets
- To build a bridge between the virtual machines of the Blockchains (if exists) and the real life processors (ARM, x86, etc.) for a purpose of acceleration and scalability of the real life applications.
- To cover as many real life applications as possible.
Technology ownership
The owner of CoreGEN and FUPE-LEGO is ALTGAS Foundation (currently is controlled by Hakomoto). This technology in not open sourced currently.